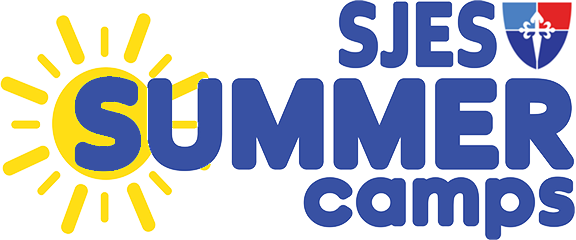 ---
The mission of the Saint James' Episcopal School Summer Camp program is to provide opportunities where children can discover and learn while creating fun, exciting and adventurous experiences. Our preschool camps are designed for rising preschool and rising kindergarten children, ages 3 - 6. All preschool campers must be potty-trained and able to use the restroom facilities independently. Our elementary camps are designed for children ages 6 - 11. Children do not have to be SJES students to enjoy our summer camps!
Campers need to bring a snack and water bottle each day. SJES is a peanut and tree-nut sensitive campus. We ask all campers to please refrain from bringing food containing nuts or food that is processed in facilities that may contain or are exposed to nuts. All allergy and food restrictions need to be noted in the space provided in the registration process and will be addressed in detail after the registration is complete.
***AFTER CAMP CARE!***
We are now offering After Camp Care from 1pm-4pm, Monday- Friday $150 (May 30- June 2, 4 day camp $120)
This extended day option is available for both our preschool and elementary camps. The younger campers will have a short nap/ quiet time; our older campers will have a quiet reading time. The rest of the day will be spent having outdoor activities or inside centers.
PRESCHOOL and RISING KINDERGARTEN campers must be ages 3-6. All children attending preschool camps must be potty-trained and able to use the restroom facilities independently. Limited spaces available. Enroll today! >
Summer Kick Off! ~FULL!

Mermaids and Pirates ~FULL!

Enchanting Forest Camp ~FULL!

Fairy Tale Adventures ~FULL!

Safari Fun ~FULL!
Wonders of Nature ~FULL!

Storybook Dance Camp ~FULL!

Let's Lego! ~FULL!
Art is Everything ~FULL!

Space Camp ~FULL!

Construction Zone ~FULL!

Limited spaces available. Enroll today! >
Magical Garden Camp
May 22- 26, 9am-1pm, $200
Rising First Graders- Rising Fifth Graders
Campers will spend the week in the School's wildlife and vegetable gardens, getting to do all things green! Campers will plan and prepare for a Friday interpretive dance performance, harvest veggies, make creative homes for all sorts of wildlife, and brainstorm sustainable activities that they can complete at home.
Nature Camp at Chapultepec
May 30- June 2, 9am-3pm, $250 (4 day camp)
Rising Third Graders- Rising Fifth Graders
Ready for four days of exploration? Come join us at Chapultepec Farm in Orlean, VA - the property SJES students use during the school year to experience learning in the great outdoors. Campers will spend their days hiking to the Rappahannock River, exploring the forest and learning about local wildlife, water conservation, forest decomposers and more. Campers will take the SJES bus to Chapultepec Farm from the school. Campers must be dropped off at 9am and picked up at 3pm at SJES.
Sports Camp
May 30- June 2, 9am-1pm, $140 (4 day camp)
Rising Kindergarteners- Rising Second Graders
Get ready for an action packed week of good sportsmanship, teamwork and FUN! Grab your water bottles and sneakers to learn skills for multiple sports and basic understanding of playing a scrimmage.
Animal Paint, Prints and Paws
June 5- 9, 9am-1pm, $175
Rising First Graders- Rising Fifth Graders
Animals have been the source of inspiration for artists since the beginning of time. Animal paintings and sculptures can be found in art all over the world. Explore your relationship to wildlife, as well as your pets, through art in this interactive course as you create your own animal masks, sculptures, and prints.
Hiking Adventures - CANCELLED
Engineering and Coding with Legos Camp - NEW!
June 12- 16, 9am-1pm, $175
Rising First Graders- Rising Fifth Graders
Campers will bring their Lego creations to life! Working together in groups, campers will build, code and play. Campers will engineer Legos to create daily STEM challenges.
Summer Art Sizzle: Working Large
June 19- 23, 9am- 1pm, $175
Rising Second- Rising Fifth Graders
Go Big! Go Bigger! Large creations, like architecture, outdoor sculptures and land art, take time, ingenuity and vision. Campers will tackle working large during this exciting and hands-on week in the studio. Experimentation is the plan using a variety of materials as young artists discover how to stack, attach, stretch and layer 2D and 3D media to create powerful large-scale artworks.
Survivor Camp - FULL
July 10- 14, 9am- 1pm, $175
Rising First Graders- Rising Fifth Graders
Outwit, Outplay and Outlast in this Survivor-themed camp. Individual challenges, team challenges, action challenges as well as memory-based challenges are all a part of this fun-filled camp.
Dive into Math and Reading
July 17- 21, 9am- 1pm, $200
Rising Kindergarteners and First Graders
Campers will embark on a deep dive of crafts, reading, math and writing activities to get a jump start on the new school year. Campers will be immersed in language with books, letter recognition, letter sounds, and beginning reading skills. We will be emphasizing proper formation of letters and numbers, correct pencil grip, and scissor skills. Math skills will be strengthened with number recognition, one to one correspondence, pattern recognition and graphing. Your child will gain confidence and have a whale of a good time!
Camping 101
July 17- 21, 9am- 1pm, $175
Rising Second Graders - Fifth Graders
Campers will learn all things camping such as how to assemble a tent, make knots with rope, safe ways to clean water for drinking and cooking, how to read a compass, fun ways to cook outdoors and so much more!
Mad Science! - FULL
July 24- 28, 9am-1pm, $175
Rising First Graders- Fifth Graders
Grab your lab coats and your safety glasses! Mad scientists will explore many different safe yet educational chemical reactions, work with magnets, and learn that a chicken egg has many more uses (outside of being good to eat!). It will be a week of fun and STEM experiments!
Home is where the HeART is…
July 31- August 4, 9am-1pm, $175
Rising First Graders- Fifth Graders
Explore the idea of homes from fox dens to bird houses! Campers will learn about places living creatures call "home." They will consider homes with walls, windows and portholes. We'll look at adobe, bamboo, brick and stick built homes. Students will consider culture and climate when designing their very own home.
Viva La France!
August 7- 11, 9am- 1pm, $175
Rising First Graders- Rising Fifth Graders
Bonjour, merci, bienvenue! Welcome to French camp! Campers will experience a week-long introduction to French culture, language, cuisine and traditions. If your child is interested in French, join us for this opportunity to further develop their enthusiasm for a foreign language and culture.
Making a Difference
August 14- 18, 9am-1pm, $175
Rising First Graders- Rising Fifth Graders
SJES believes that even very young children benefit from the experience of making a difference in someone's life. Campers will participate in service projects to help others both at Saint James' and in our wider community. Through our Episcopal identity, we are called to serve others just as Jesus taught us. Your child will experience the joy of helping and know that they can continue to serve throughout their entire lives.

How to Enroll
Enroll in our summer camps using our online registration form.
Registrations are taken on a first come, first served basis. All registrations must be completed 7 days prior to a camp start date. Otherwise, you will need to contact Sylvia Gilbert, the SJES Camp Coordinator via email at summercamp@saintjamesepiscopalschool.org to confirm space or call the School Office prior to completing your registration at 540-347-3855. As soon as your registration is processed, you will receive an email confirmation. See you at camp!